Welcome!
We are pleased to announce the summer school RExSchool21 being hosted by the Higher School of Economics, Moscow, Russian Federation.
We invite international Ph.D. students as well as advanced M.Sc. level students with some experience in experimental and behavioural economics and data analysis, who want to further develop their skills in these fields. The number of places in RExSchool21 is limited, and priority will be given to junior researchers with some experience in designing experiments on the grounds of the quality of their application.
Summer school tuition is free of charge. Working language is English.
About the School
The goal of School is spreading knowledge and transferring skills necessary to conduct cutting-edge experimental studies on social norms and social preferences, with special emphasis on cross-regional, long-distance and online experiments. An additional goal is to promoting experimental research in Russia and in other emerging experimentalist countries.
Summer school participants will take lectures by experienced scholars on methods in experimental economics and behavioural game theory. Courses will include structural estimation of economic models using experimental data, how to conduct online experiments as well as interregional and cross-country experiments and programming respective experimental designs.
Participants will also work on an empirical experimental project in the field of their research area together with other participants under the guidance of the summer school's resource persons.
Applicants should commit to complete the school program based on Central European Summer Time schedule.
Program
Award
Team projects will be evaluated and the best team will be awarded a grant of up to 500$ to support the development of their experimental project.
Keynote Speakers
The summer school is linked to the RExCon21 Conference on Social Preferences and Social Norms, which will be hosted by HSE University on July 22 and 23, 2021. Part of the course program of RExSchool21 are the keynote lectures. Participants will also be able to attend the contributed paper talks of the conference.

Erin Krupka
University of Michigan, Ann Arbor, US

Lucas Balafoutas
University of Innsbruck, Austria
Matthias Sutter
Max Planck Institute for Research on Collective Goods, Bonn, Germany
Social Programme
In the evenings, social events are planned, such as a virtual tour of Moscow, a distributed cheese-wine party and interactive sessions.
Important dates
Online Access
All lectures and interactions will take place in Zoom. Online access with all necessary links and credentials, will be available to all registered Summer School participants. Unlimited accounts will be provided by the Summer School organizers.
Organisers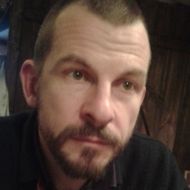 Philipp Chapkovski
HSE University
Heike Hennig-Schmidt
BonnEconlab and HSE University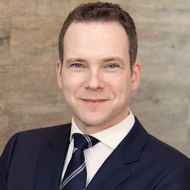 Gari Walkowitz
TUM and HSE University
Tatiana Libenson
HSE University